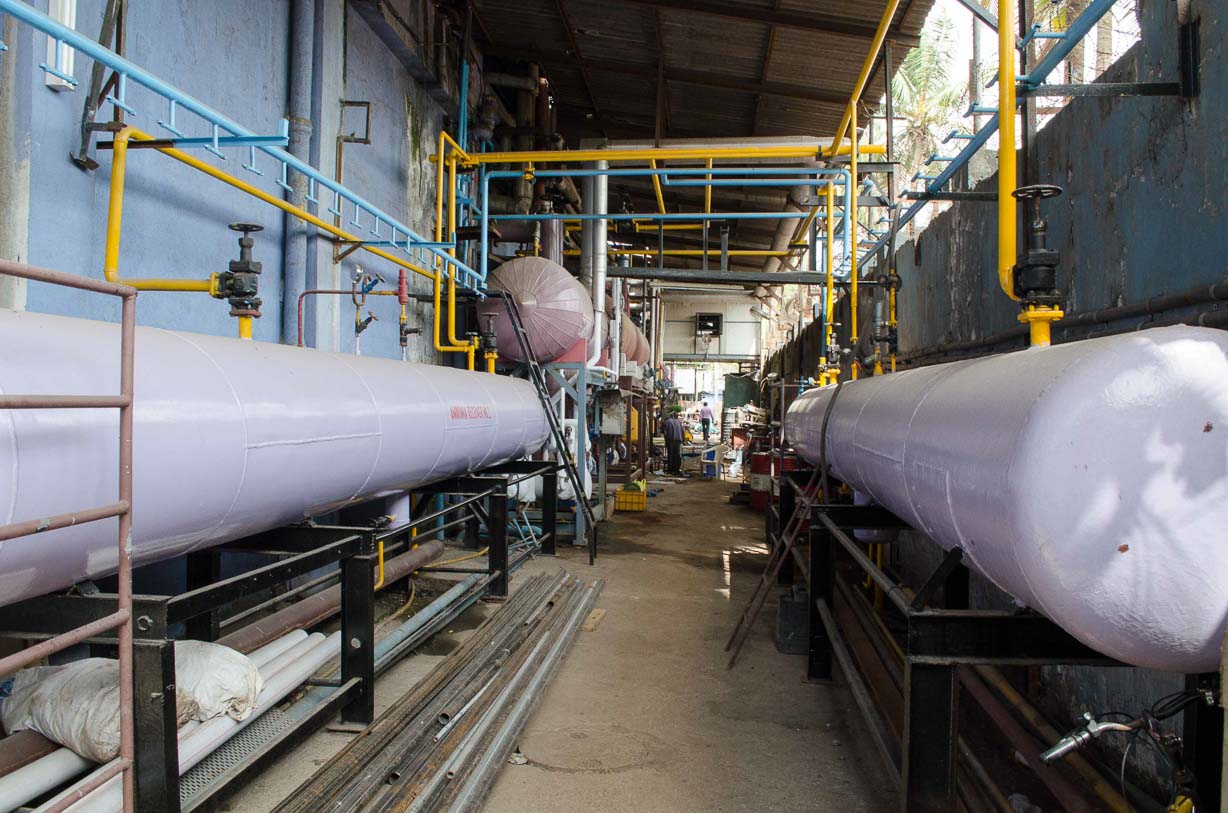 Currently, HMG Industries Limited is entirely focused only on production and freezing of fresh water, sea caught and acquaculture fish, shrimps and cephalopods at its in-house processing facility at Navi Mumbai, Maharashtra, India. The processing facility is EIA (Export Inspection Agency), MPEDA (Marine Product Export Development) and EU (European Union) approved.
The in-house facilities are being constantly upgraded and modernized to ensure quality production at optimum cost to meet the specified quality standards. This facility has a production capacity of 97 MTs per day and total storage capacity of 1000 MTs. This includes various freezing methods like contact freezing (plate freezers), individually frozen (blast freezing) and Individually Quick Frozen (IQF). The processing facility includes chill room, grading machine, slicing machine, flake ice machine, cold storage etc.
At present HMG Industries Limited does production and freezing for Export Houses and Merchant Exporters who export products processed at our facility to various countries like Far East, South East Asia, Middle East, Europe and some countries in Africa and United States of America.